Debra A. Blair, Principal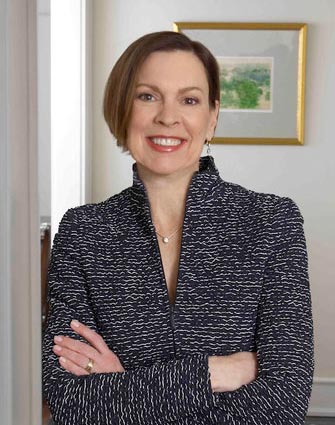 Debra Blair Design was founded in 1990 by Debra Blair, one of New York's most respected interior designers. The firm provides a full range of design services for both residential and commercial clients, from concepts to complete installation. Debra and her staff focus on creating elegant, luxurious and livable interiors that are tailored to reflect the personalities and lifestyles of their clients.
Blair Design has clients in the New York metropolitan area, Charleston, and in the resort communities of Cape Cod, Nantucket, Kiawah Island and Hawaii. Commercial work includes the design of executive offices of Donaldson, Lufkin and Jenrette; a book division of the Hearst Corporation; the Adelson Galleries; the new Members Reading Room at the New York Society Library and the executive penthouse apartment of Takashimaya, a Japanese luxury retailer.
Debra has been invited to participate in numerous design related charitable events and five designer show houses including the Kips Bay Designer's Show House in New York, 2002 and 2005.
Her outreach includes nine years as a member of the Board of Trustees at Lyndhurst, a National Trust for Historic Preservation site in Tarrytown, NY; six years as a board member of the Decorators Club, a professional club of all women interior designers organized in 1914, and she presently serves on the board of trustees of the Hudson River Museum in Yonkers, NY. Debra has been named West Chester University, West Chester, Pa., 2017-2018 Entrepreneur in Residence.